Water and Fire Damage Restoration in DuPont, WA
Welcome to Frontline Fire and Flood, your trusted partner for comprehensive damage restoration services in DuPont, WA. We understand that disasters strike unexpectedly, leaving behind devastating consequences for homeowners and businesses alike. Our team of experienced professionals specializes in Fire, Water, and Mold Restoration, providing prompt, efficient, and top-quality solutions to restore your property and peace of mind.
Locally Owned and Operated
Licensed, Bonded, and Insured
Industry-Certified Professionals
24/7 Emergency Service, 365 Days a Year
Insurance Claims Assistance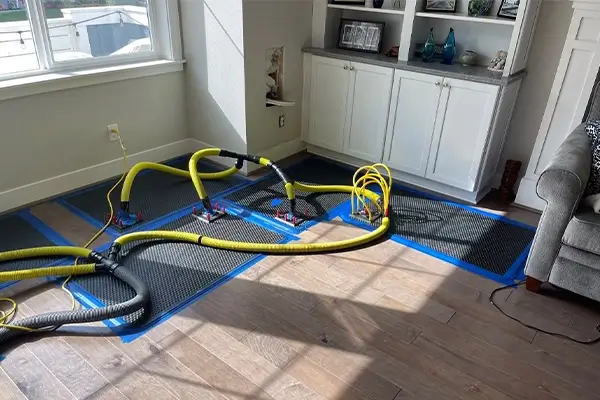 Top-rated Damage Restoration Services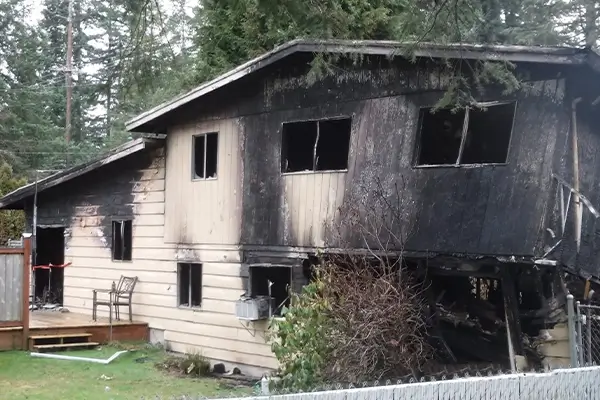 Fire & Smoke Damage
We've all heard the saying, "Where there's smoke, there's fire," and unfortunately, it holds true when it comes to property damage.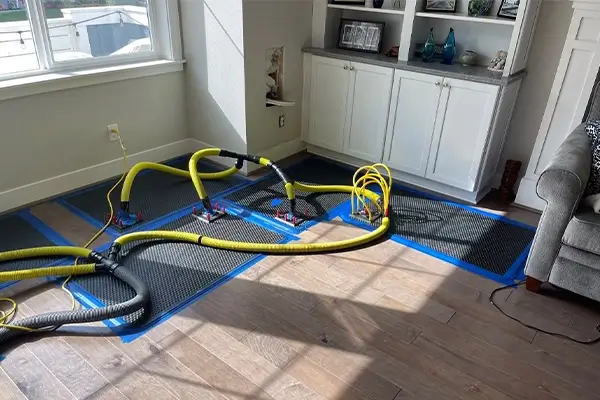 Water & Flood Damage
Don't let water and flood damage dampen your spirits—we've got your back, ready to restore your space and bring back that dry and cozy feeling once again!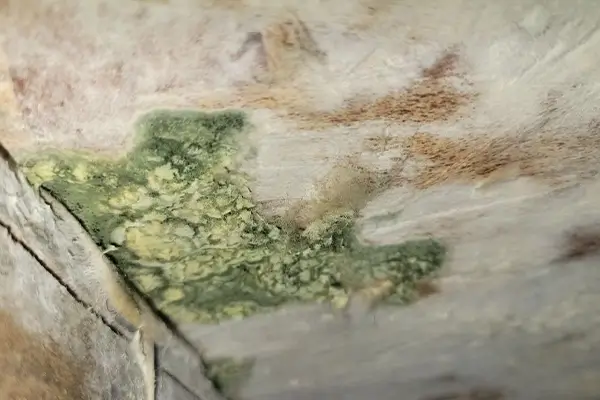 Mold Damage
Say goodbye to the musty odors and unsightly patches—our experts will restore your space to a clean and healthy state.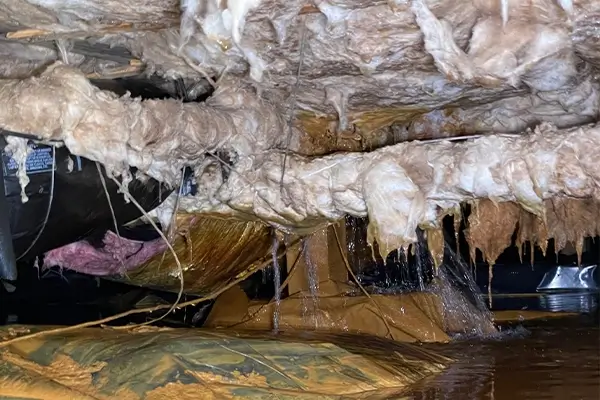 Asbestos Removal
We specialize in asbestos removal, making sure your space is free from this harmful substance. Our expert team will assess your property, identifying any areas contaminated with asbestos.
Certified & Licensed Restoration Contractor in Tacoma, WA and the Surrounding Areas
Expert Restoration Company
With years of experience in the industry, Frontline Fire & Flood is the trusted name in restoration in Tacoma, WA. Our IICRC-certified technicians follow industry-standard procedures for quality you can count on. We offer 24-hour emergency service and can work directly with your insurance provider to make the process as easy as possible for you.
Consider choosing Frontline Fire & Flood, a service you can trust.
Certified & Insured
Locally Owned & Operated
On-Time, Quality Service
24/7 Emergency Services
Expert Water Damage Restoration
Water damage can result from various sources, such as burst pipes, heavy rains, or leaks. If not addressed promptly, it can lead to mold growth and structural issues. Our Water Damage Restoration services are designed to mitigate the damage effectively. We will start by extracting standing water, thoroughly drying the affected areas, and using advanced equipment to detect hidden moisture. To prevent mold growth, we ensure proper ventilation and treat affected surfaces with antimicrobial solutions. By taking these measures, we can salvage your property and protect it from further harm.
Assessment and Inspection: Our experts will thoroughly assess the extent of the water damage and identify the source of the issue. This helps us determine the appropriate restoration plan.
Water Extraction: Using advanced equipment, we swiftly remove standing water from the affected areas to prevent further damage.
Drying and Dehumidification: We employ specialized drying techniques and dehumidifiers to eliminate moisture and restore proper humidity levels in your property.
Cleaning and Sanitization: Our team cleans and sanitizes affected surfaces, ensuring a safe and healthy environment
Restoration and Repairs: We restore your property to its pre-damage condition, addressing any structural repairs or necessary renovations.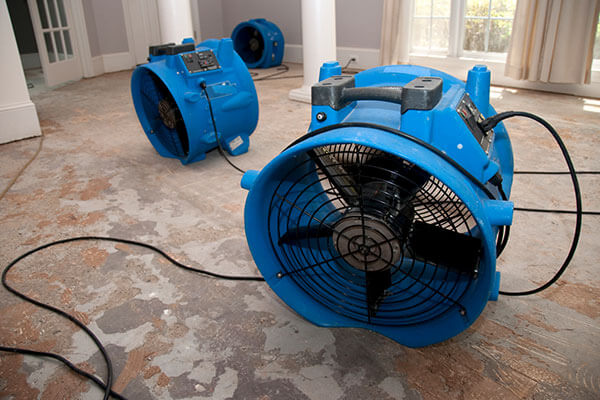 Top-Rated Fire Damage Restoration
When a fire strikes, the damage it leaves behind can be overwhelming. Besides the obvious destruction caused by flames, smoke damage can be equally harmful to your property. Our fire damage restoration process begins with a thorough assessment of the affected areas, identifying salvageable items and developing a plan to restore your property efficiently. Our skilled technicians use advanced techniques to remove soot, odor, and stains, leaving your home or business fresh and renewed. Throughout the process, we work closely with you to ensure minimal disruption and a seamless restoration journey.
Assessment and Board-Up: We assess the damage, secure your property, and provide emergency board-up services to protect it from further damage.
Soot and Smoke Removal: Our team utilizes specialized techniques to remove soot, smoke residues, and lingering odors from affected surfaces and belongings.
Structural Cleaning and Repairs: We clean and restore the structural elements of your property, including walls, ceilings, and floors, using industry-leading equipment and methods.
Content Cleaning and Restoration: We carefully clean, deodorize, and restore your damaged personal belongings, ensuring their preservation whenever possible.
Reconstruction and Renovation: If necessary, we provide comprehensive reconstruction services to rebuild and restore your property to its pre-fire condition.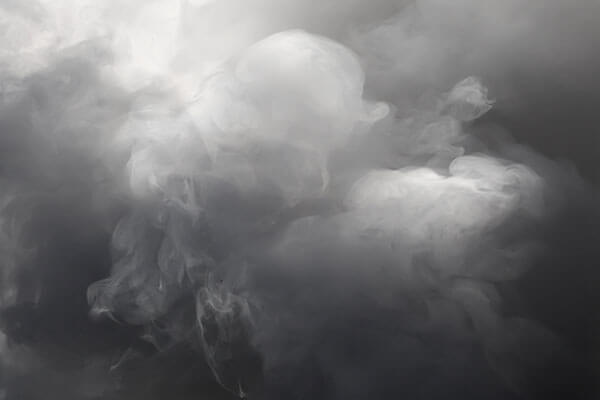 Efficient Mold Remediation
Mold is a silent menace that can grow unnoticed until it becomes a major problem. Besides compromising the structural integrity of your home, mold also poses health risks to occupants. Our mold remediation experts at Frontline Fire & Flood are here to handle any mold-related issues.
Mold Inspection: Our experts conduct a thorough inspection to identify the extent and source of mold growth, assessing the affected areas.
Containment and Air Filtration: We isolate the affected areas to prevent the spread of mold spores and utilize high-efficiency air filtration systems to maintain air quality.
Mold Removal and Cleaning: Our trained professionals employ industry-approved techniques and equipment to safely remove mold and clean contaminated surfaces.
Prevention and Restoration: We address the underlying causes of mold growth, such as moisture issues, and provide recommendations to prevent future mold problems. Additionally, we restore affected areas to their original condition.